[Australia - August 2023], The Vietnam IT Day 2023 event, co-organized by GITS, VNITO, ITPA, ICTS, and other prominent Vietnamese IT companies, successfully took place on August 15, 2023, in Melbourne. The event featured 11 sponsors, 10 distinguished speakers, over 140 dedicated C-levels and managers from the Vietnamese and Australian IT companies, encompassing 4 insightful presentations, a significant panel discussion, and valuable networking opportunities. Throughout this journey, we had the wonderful chance to connect with decision makers in the IT fields from both Vietnam and Australia, exchanging local and industrial insights on how Vietnam and Australia can advance in tech collaboration.
The event is followed by a visit to the two biggest tech hubs in Sydney, hosted by New South Wales Investment.
Vietnam IT Day 2023 - Connect, Meet and Thrive Together
Thanks to the presence of Global Victoria (Trade facilitating department of Victorian Government) and The Startup Network (Australia's largest independent startup community), we have learned a lot about the supporting ecosystem of Australia reserved to startups and tech companies.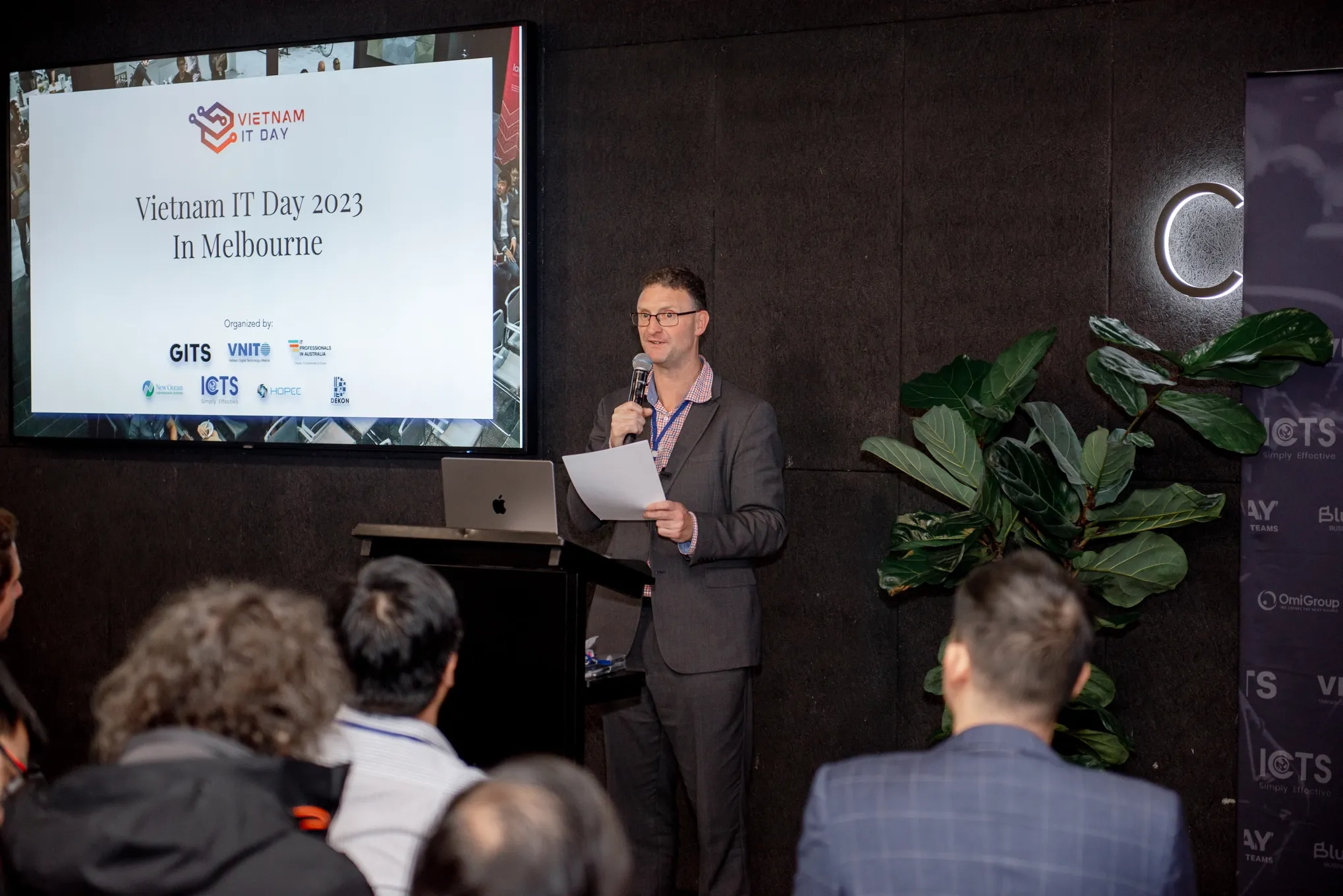 In addition to contributing to the success of the event as one of the organizers, our COO Ms. Ellen Nguyen gave a presentation on the topic "Introduction to Vietnam Tech Landscape and IT Talent Pool" that overviewed the development of Vietnam IT industry along with the emerging tech talents in our country. You can easily download the presentation here.
Vietnam IT Day 2023 ended with a renewed sense of enthusiasm and a commitment to bridging the gap between two nations in the ICT fields.
Sydney Tour - Immersing in Australia's Dynamic Tech Ecosystem
Our journey extended to Sydney, immersing us in Australia's vibrant tech ecosystem. 25 Vietnamese delegates representing 19 tech companies from GITS, led by our president Quang Nguyen were invited to visit the 2 biggest tech hubs in Sydney: Stone & Chalk, and Haymarket HQ .
Haymarket HQ further enriched our understanding about Australian startups and entrepreneurs, provided valuable insights into the dynamics of building and nurturing tech ventures. Our interactions with like-minded individuals ignited ideas and collaborations that have the potential to transcend borders.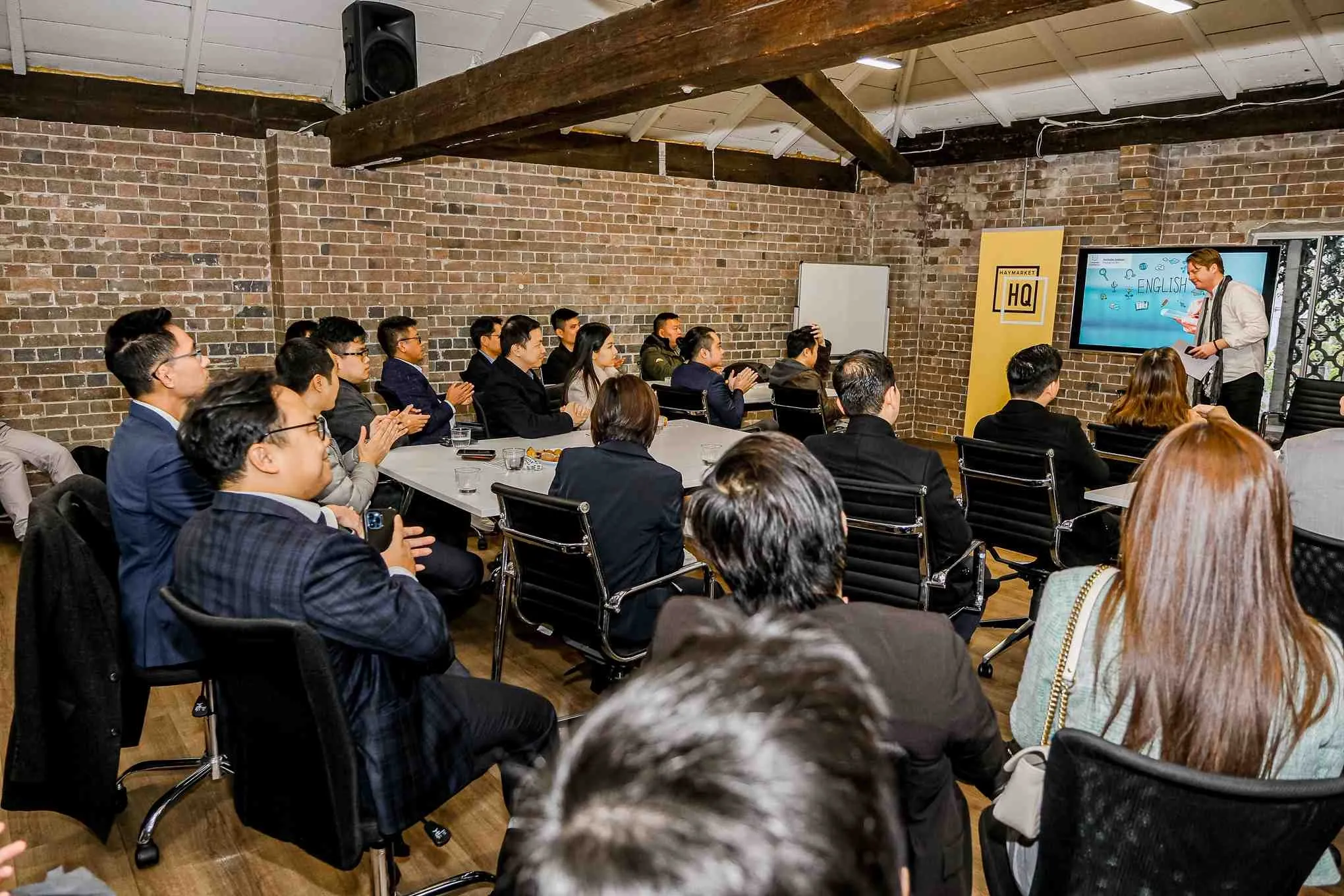 A visit to Stone & Chalk solidified our appreciation for Australia's innovation ecosystem. As the largest innovation community in the country, it showcased a diverse spectrum of talents and ideas.
Looking ahead
Our journey to Australia encapsulated remarkable achievements and underlined the strength of cross-border collaboration. As we covered a long way, engaged with industry leaders, and absorbed insights, the pivotal role of collaboration became evident.
This experience reinforced our commitment to tech innovation and global partnerships. The journey might have ended, but our mission to connect, collaborate, and innovate continues to thrive.
If you are interested in our journey, contact us:
Ellen Nguyen
Website: icts.io

Email: ellen@icts.io

Skype: nguyenpminh